Let's first look at how we got here...
Chart Malpractice
The most common chart being published on tens looks like the following 3 (please note they are not my charts; they are simply others I have come across in a variety of mediums). I have purposefully blurred out any contributor information as that isn't my game. This is about trying to be on the right side of the market, period.
Chart 1. The 3% resistance Level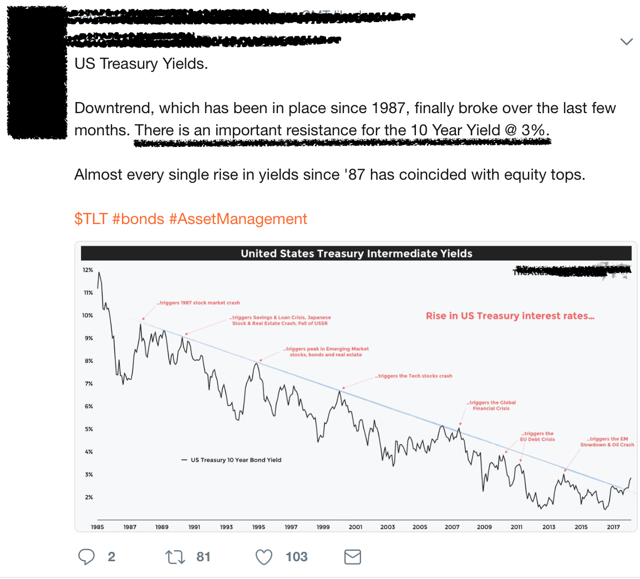 This is the market's new bear 'hope'. 'Rising rates are about to break a 35-year downtrend and 'crash everything'. For that to happen however, the chart has to match the narrative,...