With the Vix hitting 9 there's been a lot of charts showing this reduced level of activity, most centering around the idea of this being a massively bearish event. While there is no debate that low volatility readings indicate a reduced level of fear and complacent behavior, this needs to be put in context. I have already written a few articles here focusing on what I will be watching in this overall bull market to help guide any longer term topping process. Today's piece is simply to put this weeks '9' reading in context. Breaking a round figure like 10 sounds great, but lets look back at the last two instances. You can see below it's entirely inconclusive.
Chart 1: SPX with VIX 1986-2017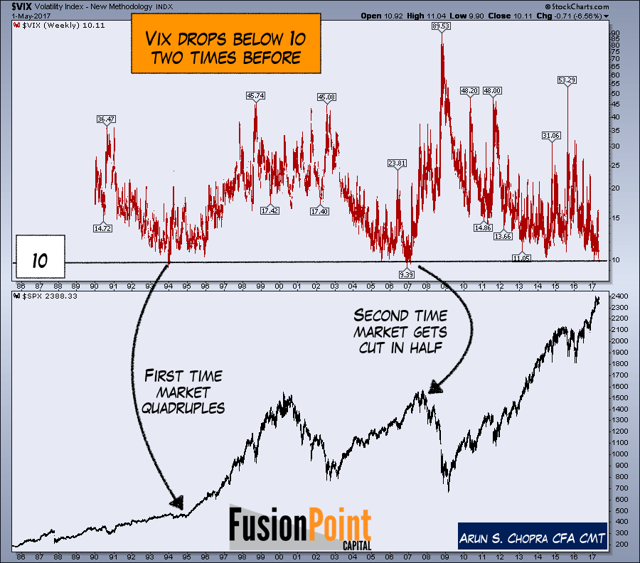 But let's take a look under the hood of each to see if we can get any further info (spoiler...